Sometimes Depression Comes from a Matter of Perspective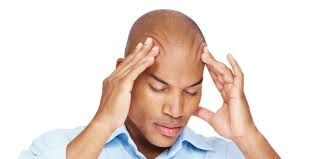 In 1 Kings 18 Elijah has a powerful victory over 450 prophets of Baal. Do you remember it? If not, read 1 Kings 18:20-46 and 19:1-18. Elijah experiences the power of faith and prayer in one of the greatest victories recorded in scripture. Immediately after this miraculous victory his life is threatened by one woman and he turns to fear. The reader is moved to ask, Why? How?
He ran for his life and went a day's journey into the wilderness by himself. The wilderness is a synonym for his depression. His fear has caused him to isolate himself and he is tired and hungry. In 19:4 "He prayed that he might die, and said, 'It is enough! Now Lord take my life for I am no better than my fathers!'" He falls asleep and twice an angel awakens him to give him food. Then he journeyed to the mountain of God and entered a cave and slept again.
In verse 9 and then again in 13, God asks a depressed Elijah, "What are you doing here?" Why the same question twice? I believe in the first God was asking Elijah to reflect on how he got into his depression, and in the second, God was asking, what do you want from me?
Elijah responded with several complaints: He was isolated from his faith community; the culture he was in was adverse to his faith, and he felt alone. God then teaches Elijah how to hear His voice so that he would know and experience that even in the worst of times, he was not alone.
It is important for us to understand depression triggers (fear and anger being the most common), first, so that we can see the signs and take action against depression before it arrives, and second, so that we can ask God for specific helps. In Hebrews 13:5 God promises us each individually, "I will never leave you nor forsake you."
We often do not see life as it is, but as we are. Sometimes depression emerges from having the wrong perspective.
Examine your perspective and apply scripture:

James 1:2-4
2 Consider it all joy, my brethren, when you encounter various trials,
3 knowing that the testing of your faith produces endurance.
4 And let endurance have its perfect result, so that you may be perfect and complete, lacking in nothing.

Remember that God will not allow you to be overwhelmed:

1 Corinthians 10:13
No temptation has overtaken you but such as is common to man; and God is faithful, who will not allow you to be tempted beyond what you are able, but with the temptation will provide the way of escape also, so that you will be able to endure it.

Trust that God always has a purpose regarding your circumstances:

Romans 8:28 And we know that God causes all things to work together for good to those who love God, to those who are called according to His purpose.

Begin accepting the things you cannot change:

1 Thessalonians 5:16-18
16 Rejoice always;
17 pray without ceasing;
18 in everything give thanks; for this is God's will for you in Christ Jesus.

Seek what you need from no other place than God:

Philippians 4:6-7
6 Be anxious for nothing, but in everything by prayer and supplication with thanksgiving let your requests be made known to God. 7 And the peace of God, which surpasses all comprehension, will guard your hearts and your minds in Christ Jesus.
Twelve Steppers often say HALT. Don't get too hungry, angry, lonely or tired. Elijah illustrates this well. There are many triggers to depression. Do you see that your perspective on life events is directly related to your emotional state?

Copyright 2013 David Gibson, used by permission.
---
David Gibson is a writer, essayist, and blogger of Bible teachings for life application. He is also a Christian conference and retreat speaker, an adjunct professor of World Religions, and the former host of radio's "Walking with the Master". David is an ordained pastor and was a pastoral counselor in the NJ prison system and a NJ psychiatric hospital. He received his Clinical Pastoral Education at Robert Wood Johnson University Hospital. He was freed from his addictions over 25 years ago.