No matter what,God can Piece Your life together again…

Way back in 1981, the Royal Academy of Music in Finland invited British violinist Peter Cropper to play at a special concert. The concert was special as they wanted him to play on the Stradivarius (a 285-year-old violin that drew its name from the famous Italian violin maker Antonio Stradivari). The violin was a masterpiece, made of 80 pieces of wood and covered with 30 coats of special varnish. Nobody could ever duplicate the amazing sound of the violin.
As Peter Cropper ascended the stage fully elated before an excited audience, tragedy struck. He slipped and fell and the priced violin shattered into pieces. A shocked
Cropper, rushed back to London. A master craftsman named Charles Beare offered to repair the violin. After meticulous work, the violin was pieced together again and Cropper returned to play on the same stage. But he trembled and the audience wondered if the violin would sound the same again.
When Cropper picked up the bow and began to play, the audience was shell-shocked. The violin sounded far better than it did earlier.
Each of us is a masterpiece in God's hands. But life's many situations tend to shatter us. The death of a loved one, betrayal by trusted friends, a broken marriage, abandonment by our children, tormenting physical and verbal abuse from people, succumbing to habits that take our health, financial crises, failures and disappointments are some of those moments when we break up. But God can piece together our lives into greater masterpieces if we allow ourselves into His hands.
God's glory is often revealed in our brokenness after He restores us to wholeness.
The Gospel of Mark (1:40-45) speaks of a man stricken with leprosy. A leper suffered severe mental agony more than the physical suffering as they were socially ostracised and abandoned even by their own family members. A clearer description of their pathetic condition is seen in The Psalms (31:11-12). "Those who know me, fear me. When they see me in the street, they run away…I am like something thrown away."
To such a leper feeling so miserable, Jesus reaches out His hand with great compassion, touches him and cures him of his disease.
Tragedies, crushing defeats, calamities and the brokenness of our lives can be overcome when we have an uncompromising trust in the providence of God. Prophet Jeremiah recounts of God's power: "Behold, I am the God of all flesh, is there anything too hard for me?" (Jeremiah 32:27).
Saint Paul in his letter to the Corinthians writes of those who trust God: "We are often troubled, but not crushed, in doubt but never in despair, badly hurt at times, but never destroyed." (2 Corinthians 4: 8-9)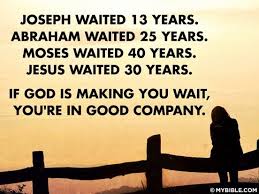 abandoned, Abuse, After, Again, Allow, amazing, AR, away, Back, Before, behold, Better, Body, Break, Broken, brokenness, but, Can, Charles, child, Children, Clear, Come, compassion, condition, Could, Count, Counts, Cover, COVERED, Cure, Death, Defeat, despair, destroyed, dies, Disappointments, disease, done, doubt, Each, Ease, ends, EPA, Eve, Even, Ever, failure, failures, FAMILY, Famous, Fear, Feel, feeling, Financial, flesh, Friend, friends, From, full, GAIN, glory, God, Gospel, Great, Habit, Habits, Hand, hands, Have, Heal, Health, hell, Hold, HR, into, Jeremiah, Jesus, K., Know, LA, land, Late, leper, Letter, lie, life, Like, live, Lives, London, Love, Loved, Made, Make, man, Many, Mark, Marriage, Master, me., men, Mental, mom, Moment, moments, More, Music, name, Never, OB, Often, OK, over, Overcome, passion, Path, Paul, People, Pet, Peter, Physical, Pick, play, point, Power, Price, Prophet, Prophet Jeremiah, Psalm, Psalms, R., reach, Repair, rest, Restore, Restores, Return, Returned, Reveal, Revealed, Rice, Rick, Ring, Royal, Rush, Same, SC, sea, Seen, Seve, sin, sing, situation, situations, SO, Social, Some, Speaks, Special, Stage, Store, Suffer, Suffering, Take, Than, the, Their, There, they, thing, Those, Time, Times, tree, Trouble, Troubled, Truck, Trust, Trust God, Turn, US, Verbal, Want, way, Were, wood, Work, would, Write, Year