Tag Archives:
R.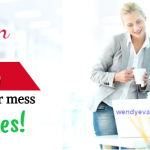 Everything depends upon God's word. He created the universe by His word, we are redeemed according to His word, the world is sustained by His word, and His love toward us in its manifold expressions is revealed to us in
Are you waiting for something to change in your life? Are you desperately in need of someone to fight for you for once? Are you ready to give up, and exhausted of what life has handed you lately? # I've
Acts 18:1-17; 2 Corinthians 11:22-28 Paul pressed ahead through a mind-boggling series of intense hardships. Are they Hebrews? So am I. Are they Israelites? So am I. Are they descendants of Abraham? So am I. Are they ministers of Christ?