Are you tired of going through?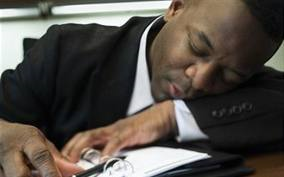 Dear child of God, if you are going through something bad right now, no matter how bad it is, don't worry because it will change. It will change because God has a plan for your life. Jeremiah 29:11 states for I know the plans that I have for you says the Lord, "They are plans for good and not for disaster, to give you a future and a hope". God's plan for your life doesn't include you being stuck in pits of despair forever that are so terribly awful it's about to drive you to the brink of insanity. He wants and needs to get you out from it. Do you want out from your pits of despair? Because if you do, God wants to get you out from it!
First of all in order for God's plans to work for your life, you have to be willing to submit to His plans for your life. Although this is obvious, this is where the majority miss it, because most people want to do things their way and not God's way. When you do things your way instead of God's way, you miss out on what God is trying to do in your life. You also miss out on the extraordinary blessings that lie on the other side of following God's plans for your life.
God leads you in His perfect plans when you are willing to submit to His lead, step by step. If you are not sure of what God is doing or if you are too tired to figure out what God is doing, slow down and take time to hear His voice. Ask Him to reveal His plans for your life to you. God will always respond. Spending good quality time with God daily will change your life forever. He is always talking, always creating and always working. He is always willing to guide you and He is always looking out for your best interest.
If you want God to reveal His plans for your life read the Bible each day and stay open to How God responds to your prayers, when He responds. Start with the book of Proverbs. You'll be surprised how much insight you will get about God's will for so many different areas of your life. Act on that Word. When God reveals something to you, some changes He wants you to make or a step He wants you to take, do it. He will not reveal the next step if you haven't been obedient in taking the previous one. Find out what your gifts are. You have been endued by God Himself with a unique combination of talents and gifts. If you are tired and don't have enough strength or energy, God will help you develop the strength and courage to walk out His plans for your life. Use what is in your hands dear child of God to do what is in your heart.  Pinpoint your dreams and passions and ask God to help you cultivate your dreams and passions into reality if they are part of His perfect plans and purposes for your life! So start moving towards God dear 1, go get the plans that God has just for you! Meet with God in prayer! Nobody can drive a parked car.  God's plan for your life will be a great blessing for you, more than you could ever imagine. But, more than that, His plan is for you to be a blessing to many others. So start sowing your gift into other's lives. It will launch you forward more than anything else can, and begin the new fruitful life that God wants you to walk into so that you can finally experience the fullness of the destiny that He has prepared just for you child of God!
About, Also, Always, Anything, AR, area, Ask God, because, bed, Been, Begin, Being, Best, Bless, Blessing, BLESSINGS, Body, Book, but, Can, car, Cause, Chan, Change, Changes, child, CLU, combination, Could, Courage, Creating, cult, Daily, Day, despair, Destiny, Develop, Different, Doing, Don't, Down, Dream, dreams, Drive, Each, Eating, else, Ending, Energy, Enough, EPA, Eve, Ever, Experience, extra, FAMILY, final, Finally, Find, First, follow, Following, Forever, forward, From, Fruit, full, future, Gift, Gifts, Give, God, Going, good, Great, Guide, Hand, hands, has, Have, Hear, Heart, Help, Here, himself, Holy Bible, Hope, HR, Instead, into, it., It's, Jeremiah, Just, King, Know, LA, lead, Leads, Lent, Less, lie, life, live, Lives, Look, Looking, LORD, Major, majority, Make, man, Many, matter, Meet, Miss, More, Most, moving, Much, Nation, Need, needs, Ness, New, Next, OB, OK, Open, Order, others, over, Park, Part, passion, passions, People, Perfect, plans, point, pray, Prayer, Prayers, Prepare, prove, Proverbs, purpose, Purposes, quality, Quote, R., Read, Real, reality, Respond, responds, rest, Reveal, Reveals, Right, Rise, Sanity, Says, Self, side, Sight, sin, sing, Sings, Slow, SO, Some, Something, Sowing, Spend, SPENDING, Star, start, state, Stay, step, Strength, Style, Sure, surprise, Surprised, Take, Taking, Tale, Talk, Talking, Than, the, Their, they, thing, things, This, Through, Time, Tiny, tire, tired, toward, Towards, trying, Unique, US, Voice, Walk, Want, Want God, Wants, way, Ways, Willing, Word, Work, Working, Worry, You.