Are You a child of God?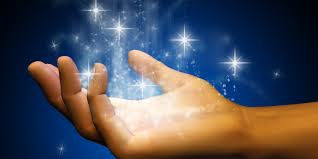 It is said that God created the world in His own image, and that we are children of God because humans have  been created in God's image. In case you're wondering, the first part is undoubtedly true: of course God created the world in His image – how else would He create it? The whole world is an expression of God, and by getting to know the world within us and outside us we can get closer to God.
As for the second part; even through we're created in God's image, are we children of God. This is a two-part concept. Compared to God (or just emotionally and spiritually more advanced societies), we are indeed children. We are also an image of God, since that is the basic reality of the universe. By combining these two concepts we are known as the 'children of God'.
There is nothing wrong with being a child, but God expects all of His children to grow and mature and become able to walk in the fullness of His plans and purposes for their lives. Some problems occur however, when as an adult God's children refuse to grow up and choose to remain a child. When this happen remaining a child turns God's child into an irresponsible adult. This is not what God wants.
If you have accepted God's son, Jesus Christ into your life as your personal Lord and Savior, you are a child of God. But as a child of God, God wants you to mature, grow, and become  co-creators with Him- instead of being discouraged and depressed because of life's deficiencies.  If you are having trouble growing and maturing in the things of God, God wants to help you. He wants to come along side you and show you how it's done and allow You the opportunity to experience the way He flows and works in the lives of His children. If you are willing to invite God into your life repeatedly and open your heart to the Love of God and allow Him to teach you how to be His child, your life will radically change for the better in 2014 and you will never ever be the same! So what do you say? Want to be a child of God? Simply invite Him in prayer to come into your life and your heart to allow Jesus Christ to come into your life as your personal Lord and Savior, so that you can become the child of God that you were meant to become! Then watch the magic of being God's child begin!