Tag Archives:
Press
Walking with God is often a step-by-step process. The Bible is a great resource that shows us how to walk with God. In the very first book of the Bible, Genesis, we see men walking with God, not only Enoch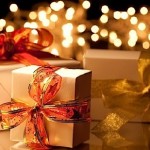 Dear God Seeker, we made it, today is Christmas, the long awaited day has arrived to celebrate Jesus Christ's birthday. You may have been busy Christmas shopping, cooking, working or traveling to see family or friends this year, but in
Acts 18:1-17; 2 Corinthians 11:22-28 Paul pressed ahead through a mind-boggling series of intense hardships. Are they Hebrews? So am I. Are they Israelites? So am I. Are they descendants of Abraham? So am I. Are they ministers of Christ?
"Look beneath the surface so you can judge correctly." John 7:24 "The Lord doesn't see things the way you see them. People judge by outward appearance, but the Lord looks at the heart." 1 Samuel 16:7b Faith commits us to