Sought God For 3 Days? God Does Answer Prayer!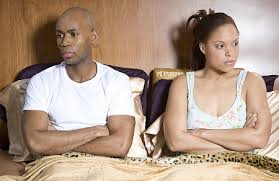 Last Friday, an editorial cartoon in this paper showed a frantic Jesus unable to answer prayer calls from Ferguson, Missouri. That is one of the most blasphemous cartoons I've seen in recent months, and I am deeply offended.
The arrogance of the cartoonist is staggering to me. How dare he reduce Christ to a stressed receptionist who is unable to answer prayer?!
The cartoonist, like many in our day, does not know God. And in his prideful ignorance, he has portrayed the Creator of the universe as incompetent to answer prayer to stop rampant sin in Ferguson.
Nothing could be farther from the truth.
The truth is that God is not obligated to answer any man's prayer.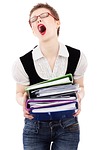 He says he will answer the prayers of his people, but He answers prayers according to His Will: "You have not chosen me, but I have chosen you," Jesus told his disciples, "that you should go and bring forth fruit and that your fruit should remain: that whatsoever you shall ask of the Father in my name he may give it to you." (John 15:16)
But believers don't always know how to pray, so the Holy Spirit prays "for the saints according to the will of God" (Romans 8:26-27).
We are in no position to judge what we perceive to be God's lack of response in sinful situations in Ferguson.
Instead, we should consider what God said he would do to those who reject him: He "gave them over to a reprobate mind, to do those things which are not convenient; being filled with all unrighteousness … full of envy, murder" (Romans 1:28-32).
America has rejected God and we are reaping the consequences.
Fortunately for us, God is merciful.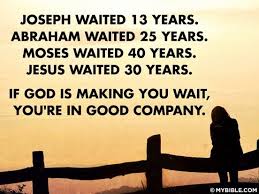 When people repent of their wickedness, God will bless, as he blessed Nineveh after Jonah preached.
But it takes a nation recognizing its own wickedness, and going to God in true humility, knowing that all we deserve is judgment. And that will take real, soul-searching prayer.
Prayer is the unlikely subject of a movie that will open on Guam tomorrow: "War Room." It is from the makers of the faith-based movies, "Courageous," "Fireproof" and "Facing the Giants."
This is a challenging but entertaining movie showing that we do our best fighting on our knees.
The battle is the Lord's. He is the conquering savior. He hears our prayers.
-Helen Middlebrooke, of Toto, is a freelance writer and author.

10, 2015, according, After, aid, Always, America, Answer, Anti, AR, Author, Based, battle, Being, Believe, Believer, believers, Best, Bless, Blessed, Book, Bring, but, Call, Calls, car, cartoonist, challenging, Chris, Christ, Conquer, cons, consequences, Could, Courage, Creator, Day, Deep, Disc, disciple, DISCIPLES, Each, ears, Editor, Editorial, Eve, Ever, face, Facebook, facing, Faith, FAMILY, Father, Ferguson, fight, fighting, Filled, film, fire, form, Formation, Fort, free, Friday, From, Fruit, full, Give, God, God Romans, Going, Guam, hall, has, Have, Hear, Hears, Helen Middlebrooke, Holy, Holy Spirit, HR, IGN, ignorance, Jesus, John, Judge, judgment, K., Knee, Know, Knowing, LA, Lack, LAST, Less, lie, Like, Local, LORD, M., Make, man, mans, Many, me., Media, men, middle, mind, Miss, Most, Movie, Movies, murder, name, Ness, Nine, Nothing, OB, OK, Open, over, People, Pet, Port, position, pray, Prayer, Prayers, Pride, R., rant, reach, reached, Real, Recognizing, Reject, response, Right, Righteous, Righteousness, Ring, Roma, Romans, Room, Saints, Savior, Says, SC, sea, search, Seen, serve, should, show, side, sin, situation, situations, SO, son, soul, Spirit, Stop, Stress, Stressed, Take, takes, the, Their, Them, thing, things, This, Those, Told, True, Truth, universe, US, Verse, Vertical, Visit, War Room, way, Ways, would, Write, Writer, You.