Tag Archives:
Them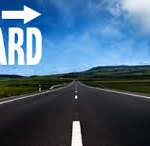 Sometimes we have to dig around the dirt in order to plant something new, beautiful and well-rooted. This post will focus on allowing God to heal your past, so that your "New future can be created"! Before you go forward,
Are you waiting for something to change in your life? Are you desperately in need of someone to fight for you for once? Are you ready to give up, and exhausted of what life has handed you lately? # I've
Acts 18:1-17; 2 Corinthians 11:22-28 Paul pressed ahead through a mind-boggling series of intense hardships. Are they Hebrews? So am I. Are they Israelites? So am I. Are they descendants of Abraham? So am I. Are they ministers of Christ?