As YOU Seek God For 31 Days, Here's a Prayer to help YOU!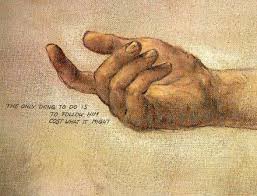 As we continue praying the prayers of the Bible over our lives and loved ones, today we will focus on Paul's prayer found in Ephesians 3:14-17.
When I think of all this, I fall to my knees and pray to the Father, the Creator of everything in heaven and on earth.
Father, when I think of all you have done and of all the blessings you have placed in my hands through Jesus, I drop everything I'm doing and fall at your feet to say thank you. Thank you for being my Father, my provider, my identity-giver, my confidence and my strength. I praise you, Mighty Creator, for displaying your glory throughout the beautiful universe you created.
I pray that from his glorious, unlimited resources he will empower you with inner strength through his Spirit.
Thank you, Lord, for your abundant supply of everything I need. I appreciate the strength you give me in my Spirit as I lean into you for wisdom and understanding, counsel, might, knowledge and the fear of the Lord. Empower me from within to be the person you would have me be and to do the things you would have me do.
Then Christ will make his home in your hearts as you trust in him. Your roots will grow down into God's love and keep you strong.
Jesus, I welcome you into my heart; may it be your home. Enter into every aspect of my life and dwell in me; reign in me. This will give me knowledge of the love of God, for you are the exact representation of His love. Your love, Lord, is the source of my strength, my ability to withstand in faith all that may come my way. Amen.
-Pastor Mark and Jill
2016, Ability, Abundant, appreciate, AR, Arts, Aspect, BEAU, Being, belief, Beliefnet, Bless, Blessing, BLESSINGS, Chris, Christ, COLUMN, Come, confidence, continue, Create, Created, Creator, Day, Doing, done, Down, dwell, earth, Empower, enter, Ephesians, Eve, Ever, Every, Everything, Faith, fall, Father, Fear, Feet, focus, From, Give, Giver, glory, God, Grow, Hand, hands, Hank, Have, Hear, Heart, hearts, heaven, him., Home, HR, Identity, IGN, Inner, into, it., Jesus, Join, Keep, Knee, Knees, Know, knowledge, LA, lace, Lean, leave, Less, lie, life, live, Lives, LORD, Love, Loved, loved ones, M., Make, me., men, might, More, Need, Ones, over, Paul, person, place, play, Playing, Power, Praise, pray, Prayer, Prayers, Praying, present, Read, reign, resource, resources, root, Sent, Simple, sin, sing, SO, son, source, sources, Spirit, stand, Strength, Strong, Than, Thank, the, thing, things, Think, This, Through, Today, Trust, Under, Understand, understanding, universe, US, Verse, very, way, Welcome, Well, Wisdom, Within, would, You.