Healing Past Hurts (Part Two)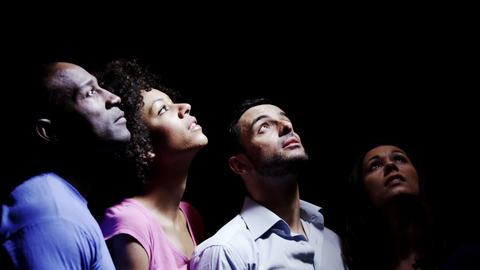 It has been said that our life can be likened to a puzzle of many pieces. The first piece of the puzzle begins at birth, adding piece by piece as we grow into adulthood. Every aspect of our life shapes who we are and what we are to be.
There is a beautiful world in scripture- BUT. There is always the past and then there is BUT GOD! God has added two new pieces to our life- a new heart and a new spirit through which he wants to bless us. He wants us to shout from the roof tops the things He has whispered in our ears. I don't know the why of the pain of the past, but I do know what can be done with it; how to make it something new in the mind. I have to be willing to let God glorify Himself in it and through it.
The first few years of life are said to be the most important. Our early environment will inspire feelings, perceptions, and thoughts that make up permanent pieces of who we are. Much of who we are, we didn't choose to be. Yet this is not said to deny our responsibility for our own actions.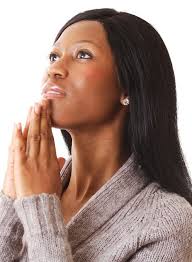 The Hebrew "new heart" is לב חדש leib kadash, and it literally means to make ones heart young again. Scripture encourages us to begin again, to become as a child and let God make new impressions!
Genesis 3:16-19 tells us that as a result of the Fall we will have troubles, sorrows and pain. But boy, some people have faced brutal experiences in their lives; life changing to their personalities in a way that it is evidence that something had happened to them. Not only was the originating experience hurtful, but the hurt continues as an affect of the original event.
BUT GOD WANTS TO HEAL YOU
Psalm 103:1–5 (NKJV)
1Bless the LORD, O my soul; And all that is within me, bless His holy name!
2Bless the LORD, O my soul, And forget not all His benefits:
3Who forgives all your iniquities, Who heals all your diseases,
4Who redeems your life from destruction, Who crowns you with lovingkindness and tender mercies,
5Who satisfies your mouth with good things, So that your youth is renewed like the eagle's.
Psalm 107:19–22 (NKJV)
19Then they cried out to the LORD in their trouble, And He saved them out of their distresses.
20He sent His word and healed them, And delivered them from their destructions.
21Oh, that men would give thanks to the LORD for His goodness, And for His wonderful works to the children of men!
22Let them sacrifice the sacrifices of thanksgiving, And declare His works with rejoicing.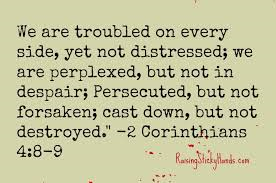 There is only one place that there is no pain, and that is heaven.
Revelation 21:4
He will wipe every tear from their eyes. Death will be no more; mourning and crying and pain will be no more, for the first things have passed away."
Where is your heart today? Locked in anger? Fear? Despair? Sometimes the past can encase our hearts in stone. But God can and wants to change that for us (Ezekiel 36:26-27). Trust Him. Ask Him in Jesus name, and He will do it, and abundant life will begin to flow through you in ways you could never imagine to ask! You will see the beauty that surrounds you in perfect peace.
Copyright 2013 David Gibson, used by permission.
---
David Gibson is a writer, essayist, and blogger of Bible teachings for life application. He is also a Christian conference and retreat speaker, an adjunct professor of World Religions, and the former host of radio's "Walking with the Master".  David is an ordained pastor and was a pastoral counselor in the NJ prison system and a NJ psychiatric hospital. He received his Clinical Pastoral Education at Robert Wood Johnson University Hospital. He was freed from his addictions over 25 years ago.