Sick? God will send His word to heal!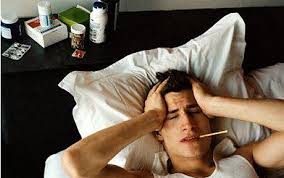 Are you seeking God for healing? If you are, did you know that God has already sent His word to heal you (Ps. 107:20)? It is God's word that heals. In the book of Numbers 21:8,9 the people were healed by looking at that serpent of brass because God sent His word to perform that. In another instance in the book of 2 Kings 5:10-14 a man that was a leopard was healed by dipping himself 7 times in the Jordan River. Notice again God sent His word to perform that. Notice the children of Israel and the man Naaman was healed by those things because that's what God spoke. And God has sent His word concerning you " and that word is with His stripes you can be healed." If you are in a hard place, seek God's word for your situation if His word that states "By His stripes you are healed" is not working for you. Continue to pray to God until He responds to you. Continue to pray to God until He gives you specific instructions that will lead you to the exact healing that you want and need to live the abundant life that Jesus Christ promised in John 10:10.

God already sees you as being healed. He sees you as whole, healthy, full of life, and full of the passion and zest that He originally intended for you to have in life. But often times to become healed you have to see yourself as being healed in spite of whatever is going on in your body. You have to see yourself as being healed even when your body parts seem to not be working and not want to respond and cooperate with you the way that you want or need them to.  No matter what you can't give up. Keep praying. Keep beleiving. Keep seeking God.  The Bible says in 2 Corinthians 4:18 "fix your eyes not on what is seen, but on what is unseen, since what is seen is temporary, but what is unseen is eternal", choose to look beyond your circumstances of what is not to what it can be. Choose to pursue God for what He can do in and through your circumstances to bring about healing and wholeness in your life. God has more ways than one way to heal you. Sending His word to heal you is only one of the ways God may choose to heal you. If you are in need of healing in your mind, your body, your finances or any other area of your life, you will have to keep on seeking God no matter how long it takes to find the right pathway to your healing!
Put your faith in God's words not what you see or feel. Seek others that you might know or trust to pray to God for your healing. In order to receive God's healing, often you may have to stay in faith and believe for a long time before the evidence of your healing manifests. It's the word of God that heals. And the word of God coming out of your mouth will also bring healing when you consistently speak words of healing. The book of Proverbs 12:18 says the tongue of the wise is health(medicine). The tongue of the wise is health because the word of God is medicine . (Proverbs 4:20-22). Medicine has to be taken regularly and consistently. You have to hold on to your confession of faith (Heb. 10:23). That word profession is translated confession. And if you are faithful to speak God's word in and through your circumstances that word will not return to God void but it shall accomplish that which it was sent to do.
Want to claim healing scriptures as you seek God for healing?
James 5:14-15 –    "Is anyone among you sick? Let him call for the elders of the church, and let them pray over him, anointing him with oil in the name of the Lord. And the prayer of faith will save the one who is sick, and the Lord will raise him up. And if he has committed sins, he will be forgiven."
Acts 28:8   – "It happened that the father of Publius lay sick with fever and dysentery. And Paul visited him and prayed, and putting his hands on him healed him."
Psalm 41:3   –  "The Lord sustains him on his sickbed; in his illness you restore him to full health."
Jeremiah 30:17  – I will give you back your health and heal your wounds, says the LORD."
10, About, Abundant, abundant life, Accomplish, Acts, Again, Also, Among, Anointing, Another, Anyone, AR, area, Arts, Back, because, Become, bed, Before, Being, Believe, Beyond, Body, Book, brass, Bring, but, Call, Can, Cause, child, Children, Choose, Chris, Christ, Church, circumstance, circumstances, Claim, Class, Come, Coming, Commit, Committed, Concerning, CONFESSION, cons, Consistent, continue, dysentery, Elders, Ending, enter, Eve, Even, Ever, Evidence, eyes, Faith, Faithful, Father, Feel, fever, Finance, Finances, Find, forgive, forgiven., form, full, GAIN, Give, given, Gives, God, Going, hall, Hand, hands, happen, Happened, Hard, has, Hate, Have, Heal, Healed, Healing, Heals, Health, Healthy, Heb., him., himself, His Word, Hold, Hole, Holy Bible, HR, IGN, Illness, instance, Instructions, Israel, It's, James..., Jeremiah, Jesus, Jesus Christ, John, Just, Keep, Keep Seeking God, King, Kings, Know, LA, lace, Late, lead, lie, life, life. God, live, Long, long time, Look, Looking, LORD, M., man, matter, medicine, might, mind, More, name, Need, Ness, Normal, Numb, number, numbers, Often, oil, OK, once, Only, opera, Order, Original, others, over, Part, Parts, passion, Path, Paul, People, Perform, place, pray, prayed, Prayer, Praying, Profession, promise, prove, Proverbs, Psalm, Publius, Pursue, Putting, R., Read, ready, Receive, Regularly, Respond, responds, rest, Restore, Return, Right, Ring, Save, Says, SC, Scripture, Scriptures, Seek, Seek God, Seeking, Seeking God, Seem, Seen, Self, send, Sending, Sent, Sick, sin, sins, Site, situation, SO, Speak, spite, spoke, state, Stay, Store, Style, Take, Taken, takes, Than, That's, the, Them, thing, things, Those, Through, Time, Times, tongue, Trip, Trust, Turn, Until, US, Visit, Want, way, Ways, Weight, Were, West, Whatever, Whole, Wise, Word, Words, Work, Working, wounds, You., Yours, Yourself