Need Miracles in YOUR life?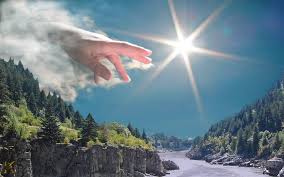 Do you need a miracle in your life? We want to encourage you to pursue and believe that God is able through His one and only Son Jesus Christ to give you miracles in and through your circumstances! Jesus Christ showed several miracles within the context of the Bible. He was aware that He was on a quest to redeem Man from his own sins. To this effect the Son of God created miracles to heal the wounded, to renew one's faith in God, and simply to do good in His Father's name. If Jesus Christ created miracles for those that were wounded back then, He will create miracles for you now in and through your circumstances when you pursue Him and place all of your trust in Him! Pray to God and ask God to grant you miracles in and through your circumstances, read and learn about the miracles of Christ to help build your faith and attract the miracles you may need from God.
Not everyone who saw the miracles of Jesus Christ started to believe He was the one in the Bible when He performed miracles. Even one of the apostles, after the crucifixion, demanded to see the wounds on Jesus' hands before believing that the Messiah had, indeed, resurrected. Not everyone who seeked miracles from Jesus received them, but what Jesus did in  Cana of Galilee was the first of the signs through which He revealed His glory; and then his disciples believed in Him.
John 2:11
Are there any other stories that tell of Jesus Christ's miracles? Here are inspiring Bible verses to help build your faith!
On a journey was a Roman soldier to find a cure for his very sick daughter. The soldier met Jesus, and he told him his problem. What did Jesus do you may wonder? He simply held the soldier on the shoulder and told him to go home. The soldier, hopeless and weary, decided to put faith in Jesus' words and walked back home. There he found his daughter well again just as the Son of God said. This is just one of the many miracles in the Scriptures.
If you read the Scriptures, you will also read this passage, "Jesus went throughout Galilee, teaching in their synagogues, preaching the good news of the kingdom, and healing every disease and sickness among the people," Matthew 4:23.
The Scriptures did not go into detail how many miracles were performed over the course of Jesus' life. But based on the Scriptures, Jesus performed more miracles than what was mentioned in the text. Miracles played a significant role in the story of the Son of God in the Bible.  "But I have greater witness than that of John: for the works which the Father hath given me to finish, the same works that I do, bear witness of me, that the Father hath sent me." John 5:36. Need miracles in your life! Reach for them. Thirst for them! Seek God for them, pursue Jesus for them, keep looking, keep expecting and keep believing for eventually YOU will get the Miracles that you need if you believe God and stay in faith long enough! So what are you waiting for? Find God! Find Jesus and Go get your miracles!