Let's talk about Miracles again..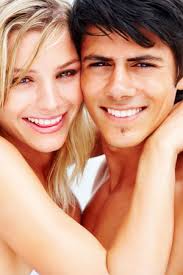 Let's continue our discussion and talk to you about needing miracles in your life. We know that everyone needs miracles at one time or another. We know that when you need a miracle, you need one right away, not tomorrow, not next week and not next year but right now. So what do you do when you need a miracle like right now, you might ask? Let's go deeper into seeking God for miracles and see what ideas may come to your mind!
Change the Soil of your life...
Realize that who you are now and who you have become can be changed by God as you seek Him for the miracles that you need in your life. You can be changed, your circumstances can be changed and your location in life can be changed when you seek God for miracles. God has given you the power to alter your current reality based upon His current plans and purposes for your life when you seek Him. You can create a whole new future for yourself through the Word of God and the power of the Holy Spirit as you seek God daily for His plan and purposes for your life. Much of how to change your life and get the miracles that you need for God's hand can be found in His Holy Word, the Bible;https://www.mystudybible.com/  , to gain specific instructions on how to obtain the miracles you may need in your life, you will have to pray, pray, and then pray and then wait until God reveals to you,what scriptures will lead you to the miracles you seek from Him. If indeed a miracle is what God deems to be required and necessary in your life to bring about His perfect plans and or purposes for your life, you can be sure that He is not only able but He is willing to give that to you at the right time. Your life is not a Hollywood production. This is real life. This is your life and God is the director, He can alter the script of your life at any time He deems necessary, so seeking Him for miracles may be part of His plan to draw you closer to Him to put you on new pathways that He has for your life.
Rake the Soil…
Listen to us right now. Death and life are in the power of the tongue. – Proverbs 18:21
The bible says so. It is the truth and the truth will set you free. Do this throughout the day starting right now. Rake in positive affirmations and realize you can confess your success. That's right. You can call that which is not as though it were and bring it into reality that which God promises with the words which you speak. We are not talking about some chanting stuff. We are talking about lining up what you say with the Word of God because you believe it with your whole heart deep down inside you.
Love the Lord your God with your entire mind.
You see it goes like this: For spiritual things you need to meditate on the Word of God concerning your situation and the promises for what you need. For mental things you need to confess the Word of God concerning your situation. For emotions you need to imagine or visualize the promise from God's Word has having been fulfilled in your area of need. See yourself working and the money coming in to your bank account. See yourself well physically and see yourself going about your daily business as though you had never been sick. You take medicine three times a day. Do your affirmations from God's Word followed by three times a day visualizing your self possessing your miracle.
Say to yourself…
I AM…Rich
I AM…Loved
I AM…Saved
I AM…Delivered
I AM…Healed
I AM…Successful
When Moses asked God His name at the burning bush, God told him to tell the people of Israel that I AM has sent you. When you say I AM sick you are taking God's name in vain. God is not sick. When you say I AM broke and do not have enough to pay my bills you are taking God's name in vain. God is not broke. And since God has redeemed you from poverty, sickness, and sin through Jesus Christ, then you are not broke or sick either. That does not mean that your lack of finances or your sick body isn't real. They are. But there is a higher law that says the law of the Spirit of life in Christ Jesus has set you free from the law of sin and death. Just like there is a higher law that allows the birds to fly and supersede the law of gravity so there is a law that was implemented when God raised Jesus from the dead.
When you are born again through Jesus Christ you are a new creation and all things are made new. You can claim a change of circumstances and bring the truth into reality and throw out the garbage that is destroying your life. And if you are already a Christian then you can take hold of God's promises and still work a miracle in your life until God shows up with the miracles that you may be seeking Him for! You have the power to create miracles in your own life using God's word. As a child of God, He created you in His own image, so since you have that power, go create some miracles. God may be withholding the miracles you seek until you show up and create the miracles that are within your power and ability to create!
G. Whitaker & "The WIN International Team"