Romans 10:13-17) "How then shall they call on him in whom they have not believed? How shall they believe in him of whom they have not heard? How shall they hear without a preacher? How shall they preach, except they
"WHAT SHOULD I do with my life?" Today, many of us are asking this question, but consider this: Do you realise that it is okay to ask God for advice on any area of your life? James 1:5 NLT, says,
Trust in the LORD with all your heart, and lean not on your own understanding; In all your ways acknowledge Him, and He shall direct your paths. Proverbs 3:5-6 NKJV My life verses are Proverbs 3:5-6. What are life verses?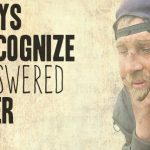 Here are four ways to recognize God has answered your prayer. Something Better When we are praying for something like a certain a job, and we end up being turned down for it, and then God brings you to another,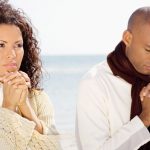 God is our refuge and strength, an ever-present help in trouble. Therefore we will not fear, though the earth give way and the mountains fall into the heart of the sea, though its waters roar and foam and the mountains