Are You asking "Right Questions" To Find Your Purpose?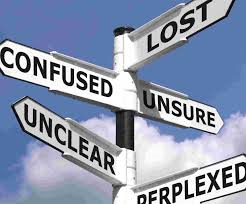 "WHAT SHOULD I do with my life?" Today, many of us are asking this question, but consider this: Do you realise that it is okay to ask God for advice on any area of your life? James 1:5 NLT, says, "If you need wisdom, ask our generous God, and He will give it to you. He will not rebuke you for asking." God does not get angry or annoyed when you ask Him the same questions repeatedly. He is a gracious God and will respond with love, but we first need to ask the right, God-honouring  questions.
Questions To consider asking God
1. Ask God what does He want?
You were born for a specific purpose; you are unique and the qualities you have are given by God. You honour God and are most fulfilled when you find out why you were created. Since He created me, I need to ask God: 'What do You want?' because life is about fulfilling my purpose.  As Jeremiah 10:23 NIV says, "I know, O Lord, that a man's life is not his own; it is not for man to direct his steps." Jeremiah is declaring that God is the one we should allow to direct our steps. We should exchange our plan for His plan and stop fighting to go in the wrong directions. "Many are the plans in a person's heart, but it is the Lord's purpose that prevails." (Proverbs 19:21 NIV). Here's a simple definition of God's purpose or 'will'. God's will is God's best for my life.  So often we hear that 'good is the enemy of great'.  God has something great for you, and if you settle with good, you miss out on great.  In seeking to honor  God in your career, start by asking  God what does He want?
2. What am I good at?
Sometimes we skip this question, but we need to understand that everyone is good at something. God has given each of us the skills and talents that are unique to us and He loves to bring your passion and vocation together in what you are really good at.  Exodus 31:3 NLT says, "I (God) have filled him with the Spirit of God, giving him great wisdom, ability, and expertise in all kinds of crafts." God has given you abilities and knowledge to do all kinds of work, so ask Him, 'What am I good at?'.
3. What is in front of me?
Sometimes, what is in front of you now is a stepping stone to where God wants to carry you. Ecclesiastes 9:10 NIV says, "Whatever your hand finds to do, do it with all your might." Don't be afraid if it is not the master plan that you had in mind; but consider it something you do while you wait. And as you do what is in front of you, do it with excellence. Colossians 3:23 NCV states, "In all the work that you are doing, work the best you can". Accepting what is in front of you and doing it well is the first step in attaining God's greater plans for you.
4. What will be my life's ministry?
We ask the question, 'What will be my life's work?' But God is more interested in you asking, 'What will be my life's ministry or service?' Our lives are to be offered in service to God.  Jesus said the ultimate goal of your Christian life is to love God and to love people, "You shall love the Lord your God with all your heart, with all your soul, and with all your mind" and "love your neighbor as yourself." (Matthew 22:37, 39 ESV) Whether banker or baker, love is your life's ministry.
As a follower of Jesus, do you want to know what God's will is for your life? It is for you to love Him and His people; to realize ultimately that your role is to bring glory to His name in all you do.