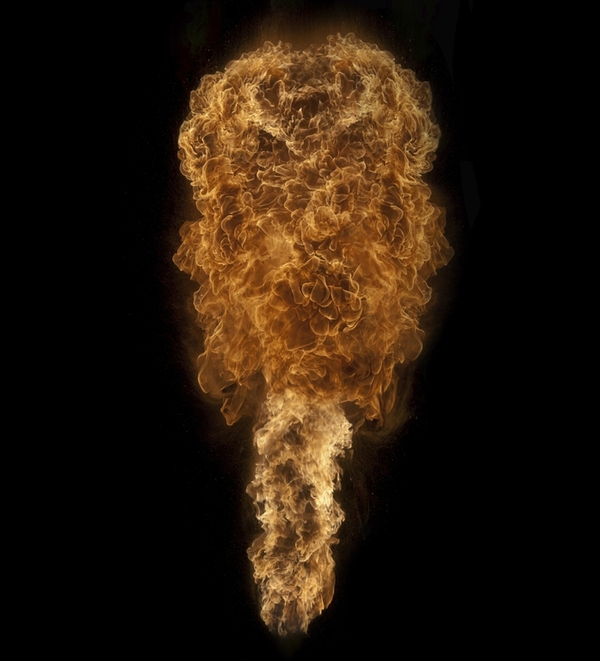 By day the Lord went ahead of them in a pillar of cloud to guide them on their way and by night in a pillar of fire to give them light, so that they could travel by day or night. Neither the pillar of cloud by day nor the pillar of fire by night left its place in front of the people. (Exodus 13:21-22)
When God led the children of Israel through the wilderness, he didn't just appear once a day and then abandon them. The pillar of fire was present all night; the cloud was present all day. Our God never leaves us!
The Great Commission (Matthew 28:20 NLT) holds the promise of Jesus: "And be sure of this: I am with you always…"
Our faith takes a quantum leap when we understand the perpetual presence of the Father. Our Jehovah is the fire of our night and the cloud of our day. He never leaves us!
Keep your lives free from the love of money and be content with what you have, because God has said, "Never will I leave you; never will I forsake you."

So we say with confidence, "The Lord is my helper; I will not be afraid. What can mere mortals do to me?"
(Hebrews 13:5-6)
Heaven knows no difference between Sunday morning and Wednesday afternoon. God longs to speak as clearly in the workplace as he does in the sanctuary. He longs to be worshiped when we sit at the dinner table, not just when we come to his communion table.
You may go days without thinking of him, but there's never a moment he's not thinking of you!
Where can I go from your Spirit?
Where can I flee from your presence?
If I go up to the heavens, you are there;
if I make my bed in the depths, you are there.

If I rise on the wings of the dawn,
if I settle on the far side of the sea,
even there your hand will guide me,
your right hand will hold me fast.
(Psalm 139:7-10).
---
From The Great House of God: used by permission.