Tag Archives:
waiting on God
Always be grateful for the gifts of prayer which God has given you! Prayer allows you to go before our Heavenly Father for any and all things. If you've ever prayed then you know that prayer is a time when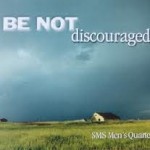 Have you ever cried out to God for answers, forgiveness or justice, and instead of God's immediate response you are given words of comfort and reassurance of God's presence and involvement in your life? Oftentimes when you are hurting, perplexed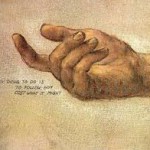 Acts 9:10-21 Surprises are always part of God's leading. In Saul's case, the surprise came in the form of a light from heaven, marking a life-changing transformation. For Ananias, it was a seemingly unreasonable and illogical command from the Lord,
Someone has said: "I think I'm a pretty patient guy — that is, until I have to wait for something!" Sad but true, patience (waiting) does not occupy the top rung on our ladder of priorities. Waiting is not a
Do you like to wait? Do you enjoy sitting at a doctor's office waiting to be seen? How about going to the drive through at a fast food restaurant with a 35-car line and the food not cooking fast enough?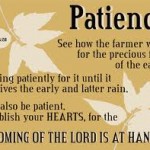 I waited patiently for the Lord; and He inclined to me, and heard my cry. —Psalm 40:1 Waiting is hard. We wait in grocery lines, in traffic, in the doctor's office. We twiddle our thumbs, stifle our yawns, and fret