Tag Archives:
Prayer
I have known people that have killed themselves. Unfortunately, most people have known someone that has done that. It's a horrible epidemic that is bordering on a pandemic. Maybe it's not that extreme but sometimes it feels like it is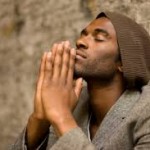 Because of the Lord's great love we are not consumed, for his compassions never fail. They are new every morning; great is your faithfulness (Lamentations 3:22,23). A Plain and Simple Prayer… Jesus, I woke up today and remembered that You are still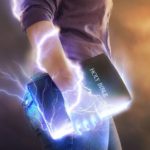 In case you haven't already noticed or experienced it for yourself, here's a bit of wisdom I've gathered along my journey of faith in the Lord: The life of a Christian is not an easy one! It's not like we
Acts 18:1-17; 2 Corinthians 11:22-28 Paul pressed ahead through a mind-boggling series of intense hardships. Are they Hebrews? So am I. Are they Israelites? So am I. Are they descendants of Abraham? So am I. Are they ministers of Christ?