Ever wondered How Politicans Think About God?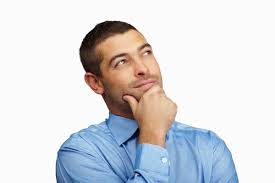 Mitt Romney says life's greatest work isn't something like running for president of the United States, but instead focusing on others and God.
He told Brigham Young University students Tuesday that life's most important work is "to lift others, to lift your spouse and family if you marry, and to remain true and faithful to the Almighty."
Romney, a BYU alumnus, addressed wildly cheering students and faculty packed into the LDS Church-owned school's vast Marriott Center, outlining lessons from his runs for president. He often focused on the spiritual side of what he's learned.
For example, he said, he has learned a bit how God works, even though, "I know, that's way above my pay grade."
But he said, "God does not always interfere in the affairs of men to make things work out the way we would like them to." Still, he said, too many people think God will help their business be profitable, help them win a promotion or get rich.
"More often than not, our secular affairs are up to us," Romney said. "Don't count on God to save you from the consequences of your decisions or to arrange earthly affairs to work in your favor."
He told his fellow Mormons that they may sometimes feel their membership in The Church of Jesus Christ of Latter-day Saints is a burden, but the blessings outweigh the problems.
"Some folks will think you're not Christian. Some may be insulted that you don't drink, and others will think you're trying to be better than them by not swearing," he said. But "your fellow members of the church will be a blessing that far more than compensates. They will be a blessing that far more than compensates. They will bless you when you are sick, lift you up when you fall, help when you raise a teenager, counsel you about a job, and, yes, even move your unpacked junk."
He said he once needed a big audience to impress the news media at a rally in New Hampshire. "You can imagine how relieved I was to step onto the stage and see a large and enthusiastic crowd."
On closer examination, he saw that it was largely an LDS congregation from nearby Wolfeboro, where he owned a summer home.
Romney said his campaigns showed him the truth of a Mormon hymn that warns "angels above us are silent notes taking of every action; then do what is right."
During the past campaign, Romney said, he "was taken aside by one of our national-security agencies and informed that all of my emails were being read and closely monitored by a foreign government" as were those by his family, friends and staff.
"No, the government involved is no angel. But our words and deeds may well be recorded in Heaven. And so, I presume, are the pages we open on the Internet and the sites we browse," Romney said. "It leaves an imprint in the book of life. Remember, every day you are writing your autobiography."
Romney said he also found it important to keep proper perspective while running as crowds constantly cheered him.
He said he would do that in presidential debates by writing the word "dad" on his notebook to remind him of his father's "fearlessness in fighting for what he believed was right." He would also draw a sun, to remind him of the scripture "let your light so shine."
"Win or lose a debate," he said, "I hoped I would never do anything that would dishonor or discredit the things I hold most dear."
Romney said his love for America and Americans has also deepened. "While it may be fashionable to deny it, I firmly believe that America is the greatest nation on Earth."
"America needs heroes," he added. "I see heroes every day — Scoutmasters, Primary teachers, missionaries, campaign volunteers, parents. I hope you will choose to be a hero because we need a lot more of them."
He also spoke about how being a Mormon has shaped his life.
"It has informed who I am and to what my life has been devoted," he said. "It is my witness to each of you that following its precepts and its prophets will bring incomparable happiness, now and forever."
He urged people to remember, "We may not hobnob with the famous, but in prayer we can speak to God every day."
Romney also took a half hour to answer questions that students had submitted. One asked how he responds to the assertion by some that Democrats can't be good Mormons.
"Baloney and ridiculous is my response to that," he said, noting that many high LDS leaders including members of its First Presidency are or have been Democrats, and they often choose parties depending on issues that are most on their mind.
"I question their judgment, but not their religion," he said, adding, "That's a joke by the way."
He also quipped about how different BYU is now from when he was a student there. Back then, he said, Emma was Joseph Smith's only wife.
The jest referred to a recent controversial essay on the LDS Church website acknowledging that the faith founder's had as many as 40 wives.
One student also yelled from the audience, "Are you running for president." Romney replied simply, "I did that, actually."