Is Your Faith Being "tested by problems"?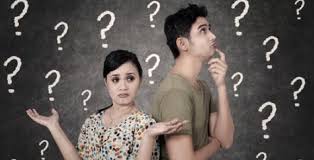 Romans 10:13-17) "How then shall they call on him in whom they have not believed? How shall they believe in him of whom they have not heard? How shall they hear without a preacher? How shall they preach, except they be sent? … So then faith cometh by hearing, and hearing by the word of God."
The Lord God of Heaven requires of us a righteousness, which we do not have, and a faith, which we cannot produce. The faith of God's elect is not something which we develop or work up. It is a life giving principle created in us by the power and grace God. So, when He is going to save a soul, He sends a man who preaches the Gospel. In that Gospel you hear of only One who can save your soul. The Gospel speaks of Christ. The Spirit of God points us to Christ. The Law of God points us to Christ. And hearing of Christ, we believe on Him and call on Him. We stand before God, not because of anything we do, but by faith in the Lord Jesus Christ.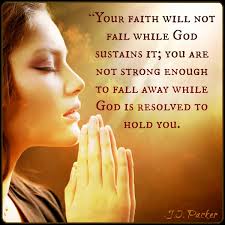 Many ignore the righteousness of God, which is Christ, and try to establish their own righteousness. If all you know about the Law of God, the Law of Moses, and the Ten Commandments, does not point you to Christ, all you know is error. The Law shows us what is required and points us to Christ who alone can do for us what must be done before God.
Paul tells us that all who "call upon the name of the Lord shall be saved." But you cannot call upon someone in whom you do not believe — in whom you have no confidence — and you cannot believe in someone of whom you have not heard. You cannot hear without a preacher, and that man cannot preach unless he is sent of God. Faith comes through hearing the preaching of the Word.
True faith produces a heart that seeks after true holiness. It is one thing to profess Christ, and another thing to possess Christ. It is one thing to call Christ Lord with your lips, and another thing to submit to the Lord Jesus Christ in your heart. The true faith of the elect of God — that faith which saves the soul — is a faith which produces a living union with a living Redeemer.
Saving faith receives a complete Christ as He is revealed in the Scriptures — Prophet, Priest, and King. Saving faith always believes God — always loves God — always walks with God. Saving faith looks to Christ alone. Saving faith always serves God — always submits to the will of God — always glorifies God in all things — perseveres to the end — and dies believing God. All those who live by faith die in faith, for their heart is fixed on the Lord.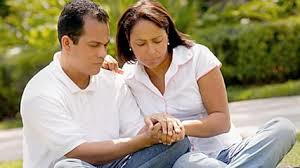 Do you every wonder why someone bounces around so much in this thing called religion? It is because their heart is not "fixed" on the Lord. When your heart is fixed on the Lord, you do not bounce into church for a while and then bounce out. You cannot stay away when your heart is fixed on the Lord.
True believers will continue steadfast until the end, no matter what. They will not be moved from the hope of the Gospel. This is the faith of the elect of God. It looks to Christ alone.
– Milton W. Howard