Want Your Problems Transformed? Let God Create Something New!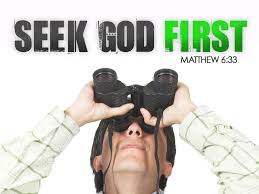 God has graciously given us a Whole New Year! The Year 2016! This is the Year that It can and will turn around for you with God's Help! With a Whole new year at hand, It's time For you to review, to reflect and to determine what is working in your life and what is not.  If you're anything like us, you don't want to waste time with what is not working or what does not serve God's Higher Purposes for your life. You may have experienced, problems, setbacks, delays, unforeseen circumstances, and a host of other horrific things and events in your life, but God is ready to give you a Fresh New Start! A Fresh New Season! He wants to use any and all problems that you've encountered to create something Big in your life that will be for your highest good and His Glory!
If it feels or seems like you've been going through Hell in your life with the trials and tribulations that life has forced on you so far in your life, exercise your God given right to keep on seeking God for the ways out, the ways through, the better plans, the refreshment and the revival that He has for you and for your life. Choose to be like us, don't let what happened in your past keep you from your present and what God wants to do Now in your life! God has always and will always make a way for you, if you stay in faith with Him, wait on Him, trust Him and follow Him as He leads you! 2015 Can Be The Year that it all turns around! God is ready to begin if you are? Are you ready? If so, meet with God in Prayer and give Him 5 Minutes or more and tell Him that you are ready and watch God begin to work and move in and through your life to create something Big from the problems that you have had to endure that have almost choked the life out of you and pushed you to the brink of insanity!
Sheryl Brady, Something Big Is Coming Out Of This.