Tag Archives:
Breakthrough
Yes, you are a sacred being.  We are all Spiritual Beings created in God's image with his love.  We are beings of light, love, wisdom and grace.  We have free will and the co-creative ability. Ask Yourself these Key Questions: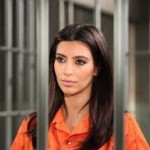 Bondage is all about being held captive, it can be a physical form of imprisonment  but it can also be mental or emotional.  Bondage can easily be dismissed as a bad habit, a character flaw or some obnoxious personality quirk.
Do you like to wait? Do you enjoy sitting at a doctor's office waiting to be seen? How about going to the drive through at a fast food restaurant with a 35-car line and the food not cooking fast enough?