Category Archives:
God
"I will bless the LORD who has counseled me; indeed, my mind instructs me in the night. I have set the LORD continually before me; because He is at my right hand, I will not be shaken." Psalm 16:7-8 I
As Christians, we all want to honor God by striving to live our lives according to God's will. Every day, we face many choices. Most decisions are obvious as the Bible gives us clear guidance for Christian living: do not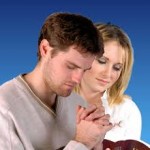 Do you like to wait? Do you enjoy sitting at a doctor's office waiting to be seen? How about going to the drive through at a fast food restaurant with a 35-car line and the food not cooking fast enough?